Looking to service your vehicle?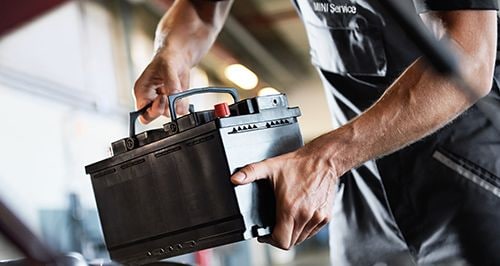 The Only Way To Start.
Be confident in your choice, knowing that MINI Original Batteries offer longer service life than conventional batteries, so you're prepared to keep up with the power demands of today's wireless world.
SCHEDULE SERVICE

IS YOUR MINI AFFECTED BY A RECALL?
Call Fallon Dovidio at 412.515.2086 or email at fallon.dovidio@pandwforeigncars.com to schedule and verify parts availability.